Furniture Assembly and Handyman Services in NYC
Can't get your head around the ins and outs of assembling furniture?
Moved to a new house and unassembled furniture stressing you out?
Forget worrying about putting together your wardrobes and shelves and deciphering DIY manuals.
Furniture Assembly NYC will assemble all kinds of furniture, whether it is at your home or office so that you can focus on the more important things in life!
Call us at (929) 333-2335 and get a free estimate.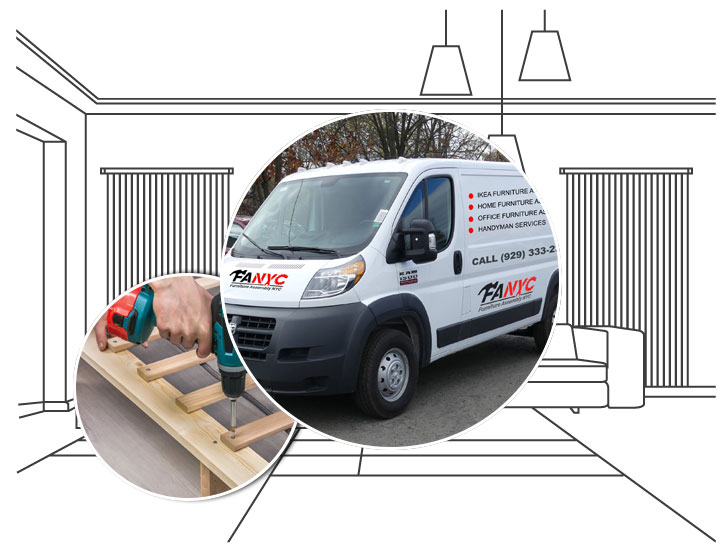 Our Services
At Furniture Assembly NYC, when we say we do it all, we mean it. Our extensive list of services includes all kinds of furniture assembly, big or small at reasonable rates with customer friendly professionals. We promise no delays and competitive market rates.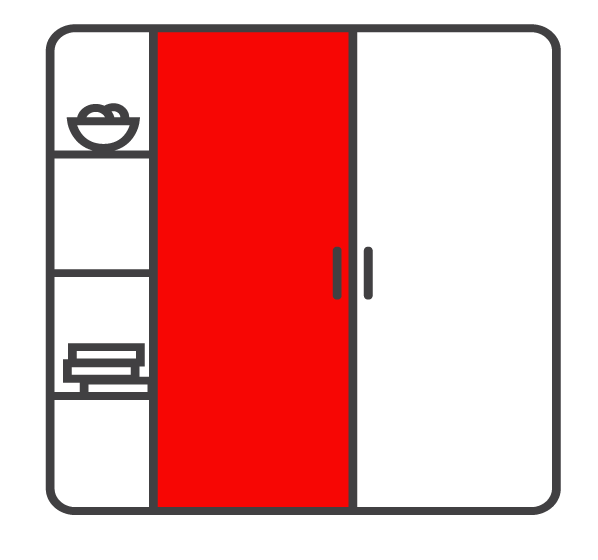 IKEA Furniture Assembly
Over the years, IKEA has undoubtedly come out as the go-to furniture company for affordable ready-to-assemble furniture that also looks good and feels great. However, even with an instruction manual, assembling different parts of the furniture without adequate tools, and hundreds of screws is quite a tough task. That is where we can help you.
Learn More
Home Furniture Assembly
When you buy furniture for your house, one of the main characteristics that you look for is durability. Furniture is expensive and you want it assembled just right to avoid the fear of breaking or damaging it during assembly.At Furniture Assembly NYC, we are equipped for those big bulky home furniture including Murphy beds, custom wardrobes
Learn More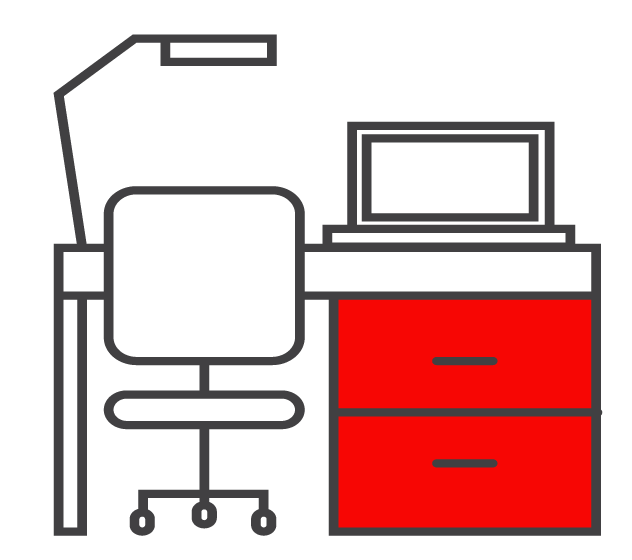 Office Furniture Assembly
Office furniture, more than anything, needs to be sturdy enough to withstand all the work drama. Offices are set up for the long haul, and having correctly assembled furniture is essential. You can't go up and replace furniture every other month, that is why you need to hire a furniture assembly service to do right the first time.
Learn More
Handyman Services
Furniture Assembly NYC does not only assemble your furniture. Our skilled workers are pros at various other handyman services like blinds and curtain installation, Tv mounting and shelving. We are one of the most trusted furniture assembly services in NYC. Customer satisfaction is our number one priority.
Learn More
Professional Furniture Solutions in NYC
Your furniture sets up the tone of your home. It reflects your personality and breathes life into your space. However, with furniture, beauty and style is not the only thing to keep in mind; durability and longevity plays a huge role. When you buy furniture, everyday you want to be reassured you will enjoy your furniture for years to come. This is why The FANYC Team came together, so that you can rest easy knowing your furniture assembly service is being taken care of by a professional furniture solutions provider.
With Furniture Assembly NYC, our skilled workers will assemble all kinds of home and office furniture. From a simple desk to intricate office cubicles, we do all the product installation, placement, and furniture reconfigurations!
Kitchen Installation
The tiles in your kitchen are chipping off – you're thankful you didn't trip on them and break your leg. The oven smells of rust and will be able to compete with the corroded cutlery that you're aiming of discarding quite soon. The island reeks of fish oil, and you can't seem to find a couple of the knobs and handles of your chipping cabinets. You peek into your savings and finally put your foot down (before you trip down, remember?) to renovate your kitchen.
You need a new haul of kitchen appliances as well so that you (read; dishwasher) can wash your dishes while you cradle the phone under your chin in style. However, you don't have time to install your new kitchen yourself.
Flat Pack Assembly
The tires of the moving van are in your neighbourhood – its screeching noises are enough to send you packing away for another monsoon. They're pulling into your driveway, only to compel you to hide into your cellar for eternity.
You can hear the crashing of your flat pack furniture onto the ground. The movers help you to put away your cartons containing knock-down and flat pack kits of furniture into your living room. However, you've been putting away the thought of assembling your furniture since the day you planned on moving out. Now what?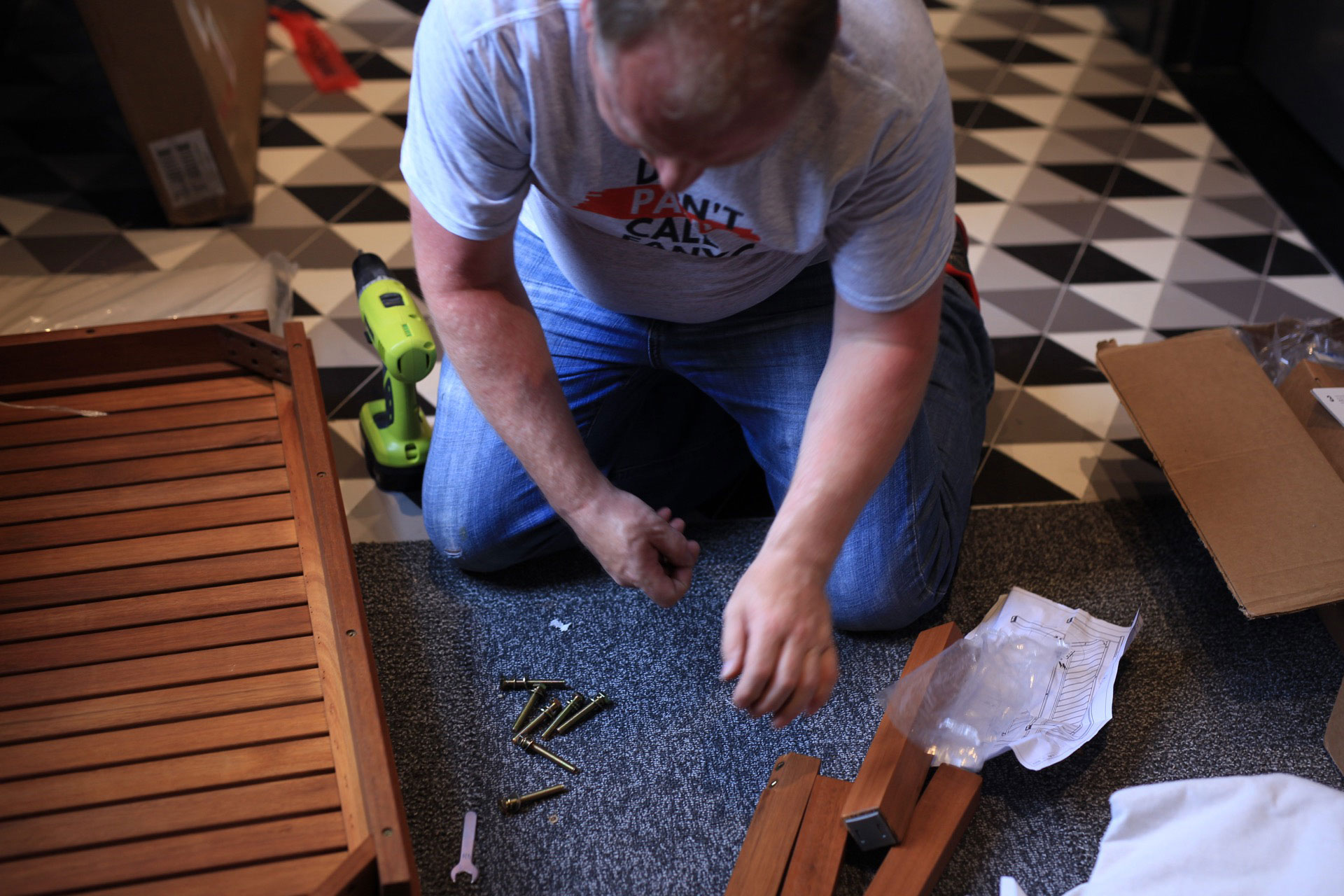 Our Reviews
100% Satisfied
★★★★★
"
These guys are quite awesome, very professional and effective. They came to assemble a new Murphy bed and on top of that they disassembled an old Murphy bed and took it away but also perfectly assembled the new one. They were quick and worry free. I highly recommend.
"
Very Quick Response
★★★★★
"
I had these guys put together a Costco Yardistry cedar gazebo (12x14). They proposed a 3 man crew and quoted a price based on number of hours needed. We ended up agreeing on a fixed price regardless of hours worked. It was a very pleasant experience - on time arrival, polite and capable work crew, quality job, cleanded up, and no attitude - I'd use them again!
"
Great Service
★★★★★
"
Great service when I needed help at my home. Fully assembly and mounting services, also assisted with some house repairs that I needed to get done. Overall service was fast paced and everything looked great and clean upon completion. Alex the team captain was very nice and answered all my questions and the other guys Peter and Edward did a phenomenal job. Highly recommend and will utilize again!!
"