IKEA Bathroom Remodel NYC
Your bathroom has been leaking since a couple of months, and your tenant can't take it anymore.
A home refurbishing catalogue came in the mail a couple of days ago – you've been drooling on the bathroom luxury ever since. The bathroom vanity comes with an adjustable shelf, and the bathroom sink will soon be complete with a water trap and cabinets. In a few days from now, you can see yourself splashing and relaxing in your newly installed IKEA bathtub. Spending a minor part of your savings on bathroom remodeling was not a bad idea.
As soon as you think about bathroom remodeling, your mind shifts towards the effort and trouble you would have to go through with the installation of new materials. We at Furniture Assembly NYC aim to provide you with bathroom remodelling experts who can spruce your bathroom according to your desired design.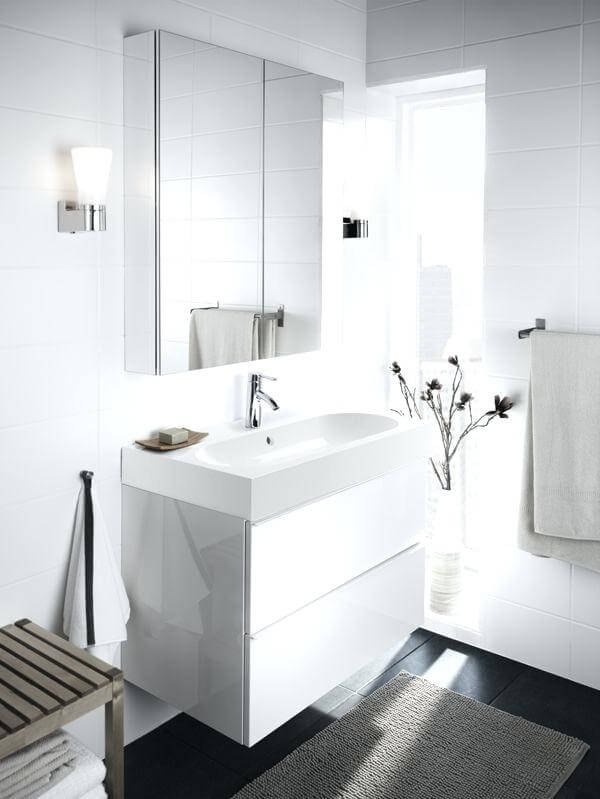 IKEA Bathroom Installation Service at Affordable Prices
Call us today at (929) 333-2335 to get a free estimate about our bathroom remodel services so that we can fix your IKEA materials with utmost precision and perfection.
With our expertise, you can throw away any uncertain thoughts regarding bathroom remodel service in New York City. Furniture Assembly NYC is here to install your bathroom sink, bathtub with/without a shower, dual-flush toilet, and vanity with shelves and cabinets to match the shine of your ceramic tile flooring.
Professional Bathroom Renovation Solutions in NYC
Call Furniture Assembly NYC at (929) 333-2335 today to talk to an experienced customer care representative about any concerns related to bathroom remodel services.
We understand that you're already under the edge with these expenses, and labor would cost you big bucks anywhere. We at Furniture Assembly NYC take care of all pocket sizes – whether big or small – and adjust the price ranges of our services to bring you packages according to your budget.
Furniture Assembly NYC allows you to splash around and soak in your newly installed state-of-the-art bathtub. We also allow you to complement your taste with porcelain flooring that is complete with smooth, matte surfaces and pillowed edges.