Handyman Services NYC
While moving into a new condo or apartment in NYC seems pretty exciting at first, the chances are that you are slightly worried due to the maintenance of the loose ends hanging here and there. With the sink faucets dripping, the paint scraping off the walls, and the tiles chipping off the floors, maintaining your brand new home is necessary to make it livable and comfortable.
Call Furniture Assembly NYC at (929) 333-2335 to book an appointment for the maintenance of your brand new condo so that you can move in without having to worry about minor details.
Furniture Assembly NYC comprises of experienced handymen who are not only equipped with a superior set of skills but also with a DIY understanding that will come in handy for sprucing your place in no time.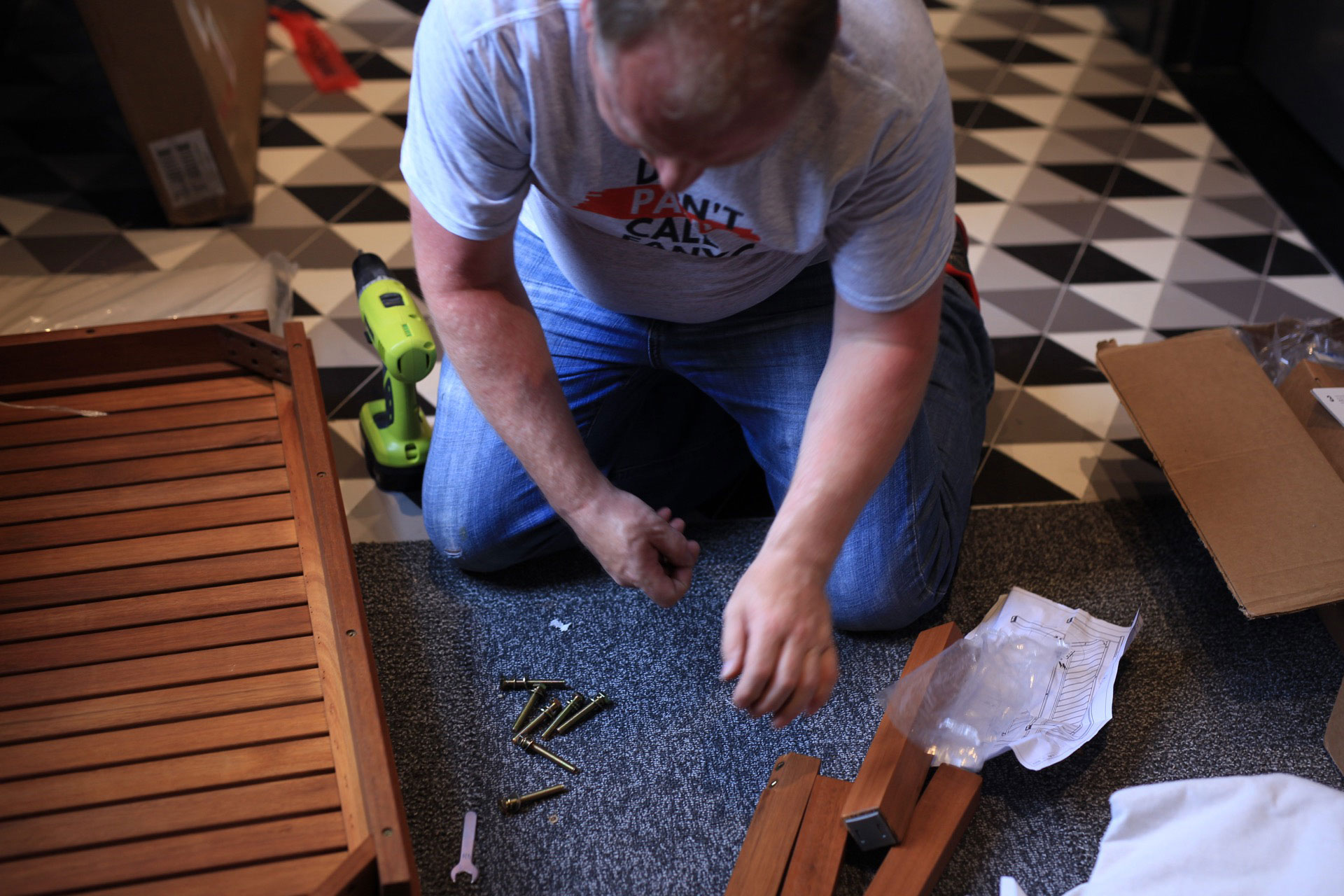 Professional Handyman Services
Our handymen bring their own set of tools for repairing the loose ends within your home so that you don't have to worry about fetching another wrench or hammer for repairs. Moreover, our handymen will arrive at your home to inspect your place beforehand, so that they can suggest you repairs and replacement options within your budget.
Call Furniture Assembly (NYC) at (929) 333-2335 to request for a free estimate regarding our handymen services. Whether it is a plumbing job or a set of walls that require painting across the room, we're ready to serve you our best.
At Furniture Assembly NYC, we provide our customers with a series of handyman services to ensure adequate maintenance at all times. Our ultimate goal is to enable safe and secure living for our customers in NYC, which not only drives us to improve our roster of handyman services but also our quotes optimally.
Our services include but are not limited to, the following
We provide adequate varnishing services for the flooring of your household to make them appear as good as new
Our expert handymen can also help you with the electrical wiring system at your home by replacing the old wiring with a brand new overhaul. We will also install smoke detectors and other alarm dispensing systems at your place so that you can tend to your cooking and other activities involving electricity without having any worries.
From renovating to remodeling your home thoroughly, our state-of-the-art handyman services are highly efficient, responsible, and responsive as well. From adding and fixing shelves to the wall unit in your kitchen to replacing the chipped tiles with brand new ones, our handymen will cater to any job – whether big or small – for your utmost comfort.
Get a quote by calling us at (929) 333-2335 or simply book an appointment and meet with our expert handymen in person.