Furniture, Fixtures and Equipment
Whether you are designing a new building or renovating an already existing one, you will need a reliable service to install, deliver and store your furniture, fixtures and equipment. Fortunately, Furniture Assembly NYC offers all these services at your doorstep. We provide warehousing solutions, logistics to the final mile, full installation, assembly and trash disposal services. We accommodate both small and large scaled jobs and provide services tailored to fit your unique individual needs.
Call us at (929) 333-2335 for a free consultation or to book an appointment for the most reliable FF&E services in town.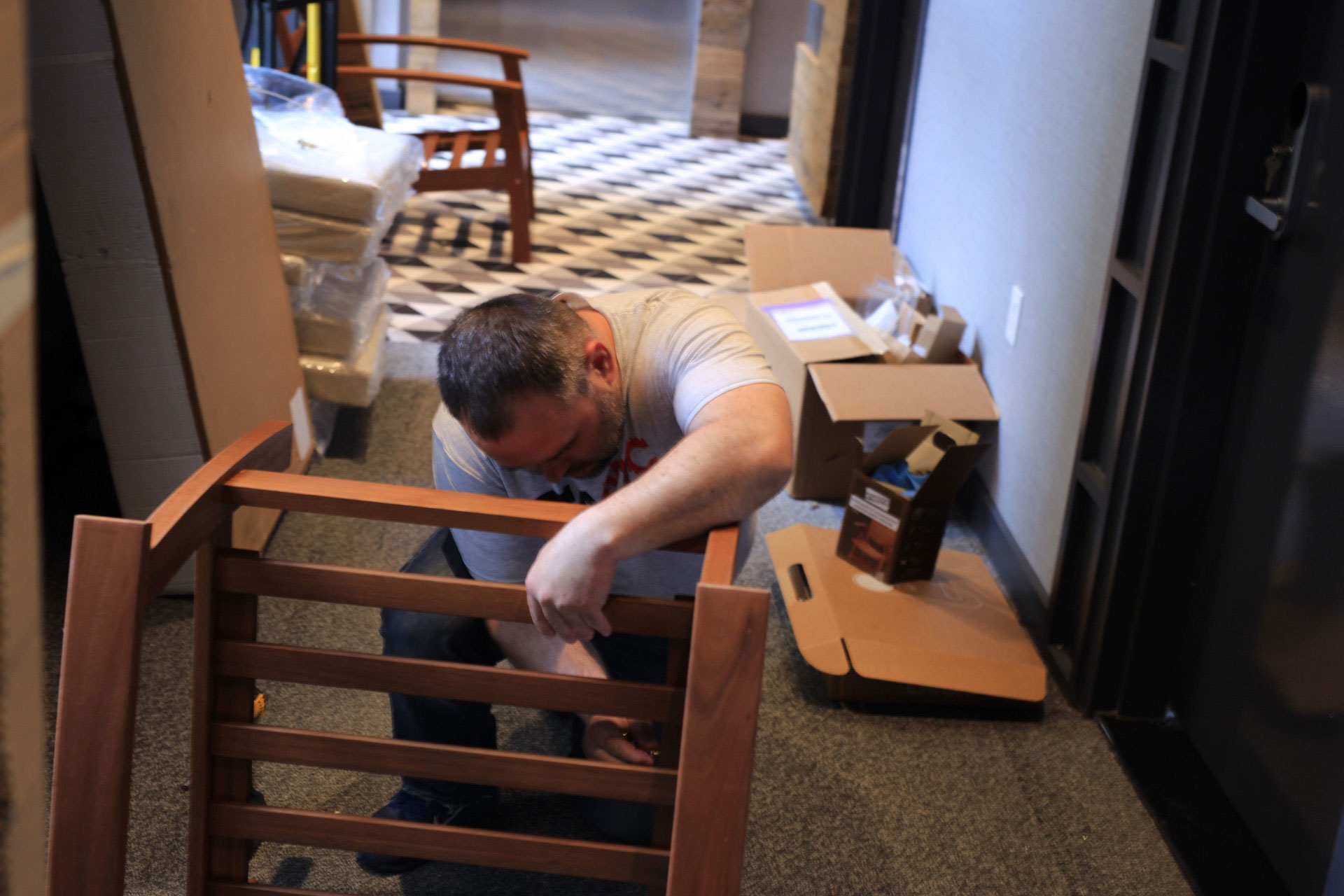 Estimating costs and planning timelines
Many a time property owners and contractors ignore or downplay the importance of Furniture, Fixtures and Equipment installation, delivery and storage. This mistake results in inaccurate cost estimates for the projects as FF&E's represent a large share of the project's overall cost. To get the right cost estimates from the beginning to manage your project better, make sure you take a reliable FF&E service on board.
FF&E service is also essential to efficiently manage the timeline of your building, renovation or relocation project. Hiring an FF&E service on-time ensures that no extended downtime is needed and all the installation work seamlessly completes in coordination with the construction or relocation work. An efficient FF&E service will save the valuable time of your skilled staff members and make sure you don't have to do any of this work yourself.
To get accurate FF&E cost estimates and timelines at the start of your project, call us at (929) 333-2335 for free consultation or to book an appointment
Why choose Furniture Assembly NYC for FF&E services?
At Furniture Assembly NYC, we understand the importance of having the precise quantity of workforce, equipment and tools. We plan the project, no matter how small or big, to have an accurate FF&E strategy in place from the get-go. Our years of expertise, quality craftsmanship and perseverance to meet timelines makes us the go-to FF&E service provider in town. You can count on us for an honest, professional and reliable service.
Furniture Assembly NYC provides FF&E service for a variety of residential and commercial settings. Call us at (929) 333-2335 for free consultation or to book an appointment.