Murphy Bed Installation NYC
A Murphy Bed is a work of sheer entitlement. The entire kit comes with a wall bed and cabinet shell, each of which requires precision in handling and safety measures for installation. The Murphy Bed provides convenience for people who are living in compact spaces such as one-room or studio apartments. The cabinet shell hosts a cradle which acts as the support for the bed. With the help of screws, moving supports and mattress retainers, you can jolt the Murphy bed in and out of its cabinet shell easily.
Furniture Assembly NYC has a team of experts that are specialized in installing your Murphy bed, fold away bed or fold up wall bed – along with its cabinet shell – into the wall. Our team consists of specialized technicians, handymen and carpenters who will at first, come over to inspect the wall where the bed has to be mounted. Our handymen will then move on to the next step and drill the cabinet shell into the space excavated for the very purpose.
Call Furniture Assembly NYC today to avail a free estimation of our Murphy bed installation and other services, or write to our customer care representative at www.furnitureassemblynyc.com for our packages and miscellaneous details.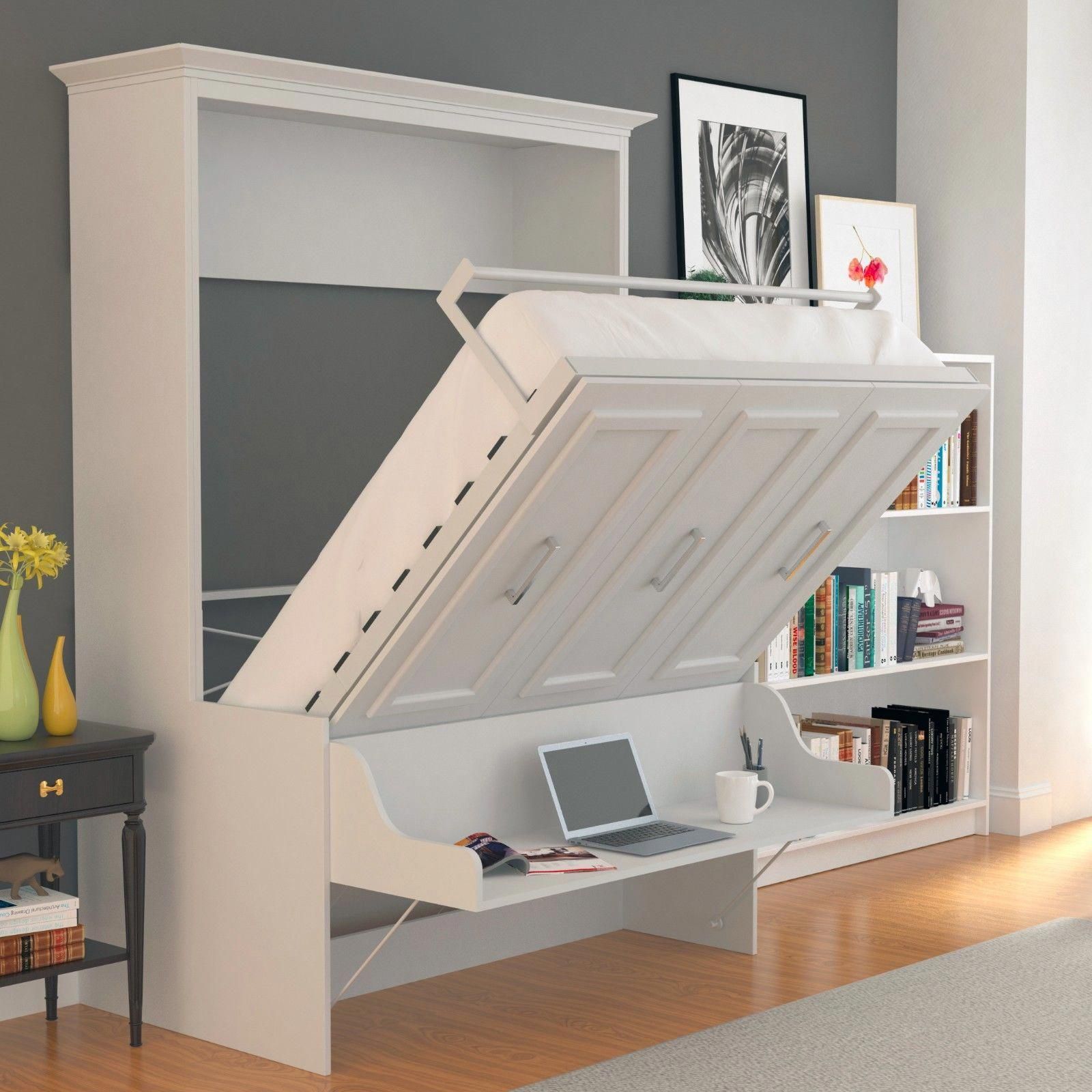 Foolproof Murphy Bed Installation in NYC
With the cons of having to install the bed into the wall all by yourself, a murphy bed is, one of the most challenging pieces of furniture to host and mount. While you might feel pretty confident of mounting the bed into the wall with the cabinet to its side, it's time to snap yourself back to reality before your back snaps into lumbago.
We assure you that we'll handle your Murphy bed with care. With our foolproof Murphy bed installation, we'd like you to avail our shelving services so that your cabinets are adequately designed and ready for use. From adjusting the bed into the cradle with screws to hosting the mattress onto its retainer, we assure you that our services will provide unconditional support and flexibility to your Murphy bed.