Gazebo Installation Service in NYC
Do you have a property on the top of a hill that can use the help of a gazebo to increase its outlook in public?
Do you want to install a outdoor gazebo canopy in your backyard for ultimate privacy and comfort?
We at Furniture Assembly NYC understand the beauty a gazebo has to offer to outdoor locations, especially those that are covered with a spread of greenery. A gazebo can either be in a hexagonal or octagonal shape and is usually constructed as a free-standing, roofed monument for outdoor recreational purposes.
Outdoor gazebo provides adequate shelter with the help of its roof, and utmost comfort due to built-in seating as well. We at Furniture Assembly NYC aim to equip your garden with experienced handyman specialists so that we can maintain the beauty and glory of your garden. The latticed hedges and prized petunia flower beds of your garden require utmost attention as well, which is why our experienced handymen will make sure they don't ruin your gardening handy-work.

Top Rated Gazebo Assembly Service in NYC
We aim to satisfy our customers with a robust gazebo installation in their backyards so that they enjoy the weather at all times. We at Furniture Assembly NYC understand your requirements and can design a gazebo's base or walls as per your standards. Our experts can also fit drapes and curtains inside your gazebo to enhance the interior of your quaint shelter.
Call us at (929) 333-2335 to ask for a free estimate regarding gazebo installation according to its size and additional fittings (if required).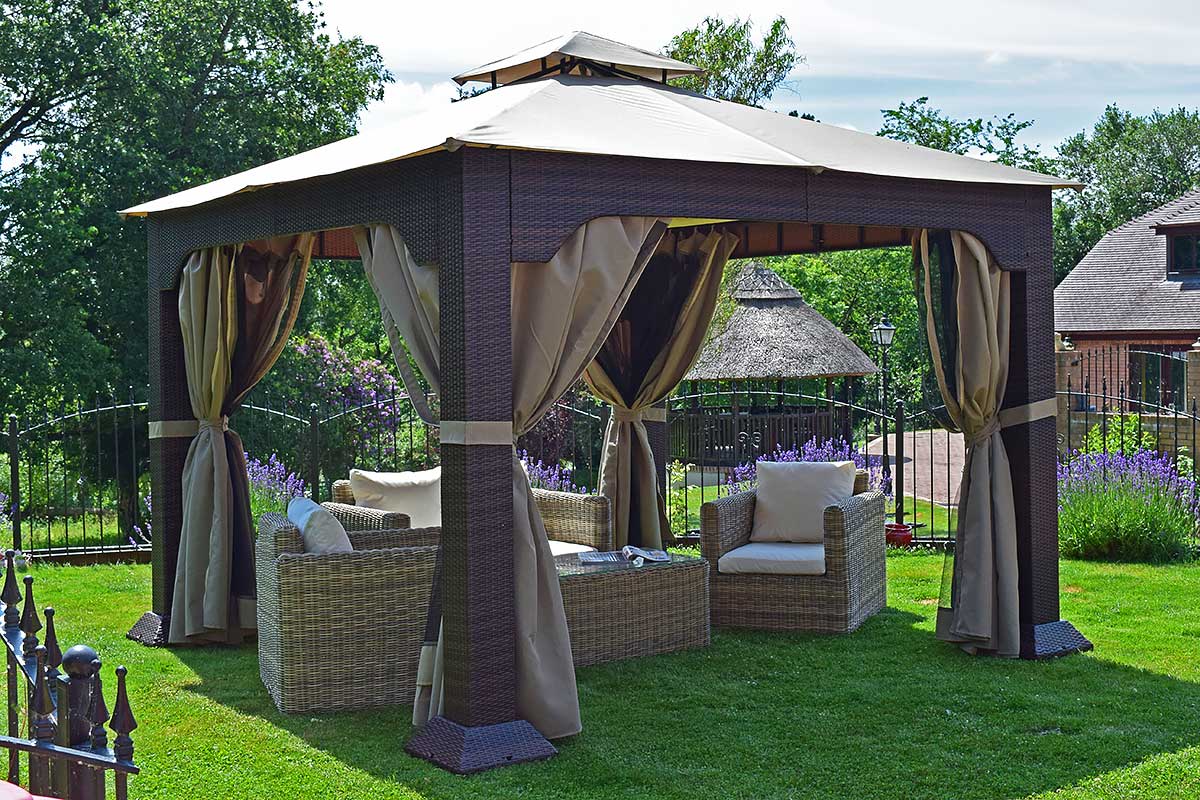 Handyman Expert for Outdoor Gazebo Installation in NYC
Allow Furniture Assembly NYC to provide you with prompt gazebo assembly & installation services for your residential or commercial settings. Our experienced handyman team will take any and every job into their hands to provide you with smooth installation services befitting any budget. With a gazebo installed by us in the center of your garden, you'll not only enjoy the liberty of walking past your petunias with utmost convenience but also enjoying leisure at its maximum.
Talk to our customer care representative at (929) 333-2335 and hire us so that we can prove our claims.
Get your free estimate today without imagining how your gazebo will appear after installation. We will make this dream a reality but showing you how much value your installed gazebo is going to add to your garden.